In addition to our Education Group, there are many other discipline-based education research (DBER) groups at MIT. The goals of DBER, as defined in the Understanding and Improving Learning in Undergraduate Science and Engineering report, are as follows:
understand how people learn concepts, practices, and ways of thinking in science and engineering;
understand the nature and development of expertise in a discipline;
help to identify and measure appropriate learning objectives and instructional approaches that advance students toward those objectives;
contribute to the knowledge base in a way that can guide the translation of DBER findings to classroom practice; and
identify approaches to make science and engineering education broad and inclusive.
Additionally, DBER combines discipline-specific expert knowledge, challenges of learning and teaching in that discipline, and the science of learning and teaching.
This page highlights the other discipline-based education research groups at MIT and their many interesting ongoing projects and initiatives.
Please contact us if you would like your group to be included here.
-
Natalie Kuldell, Ph.D.
Department of Biological Engineering
Website: http://biobuildereducationalfoundation.org/
-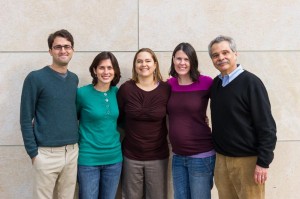 HHMI Professor Catherine Drennan
Departments of Chemistry and Biology
Website: http://web.mit.edu/cld/education/education.html
-
Professor Eric Klopfer
Department of Urban Studies & Planning
Website: http://education.mit.edu/
-
Professor David Pritchard
Department of Physics and Research Laboratory of Electronics
Website: http://relate.mit.edu/
-